Kay Sykora
to receive award at Interact's "Caring for the Community" fundraising auction, Thursday, November 9, 2017
Every year, Intercommunity Action presents our Community Appreciation Award to an individual or group that has made significant contributions to Roxborough, Manayunk, East Falls, Wissahickon, and surrounding neighborhoods.  Our board of directors selects a recipient and the award is presented at our annual "Caring for the Community" fundraising event in the fall.
This year, Intercommunity Action is pleased to present our Community Appreciation Award to Kay Sykora. Ms. Sykora was the founding Director of the Manayunk Development Corporation. For over 18 years, Ms. Sykora steered the efforts that transformed Manayunk into one of the most successful commercial districts in our region. Since 2006, Ms. Sykora moved into the role of Director of Destination Schuylkill River, with a primary focus on the Schuylkill Waterfront, trails and watershed. Projects she has led include the Schuylkill River Trail and Manayunk Towpath trails, the Manayunk Bridge, Venice Island Recreation and Performance Center, and extensive greening and art projects. The overarching goal of her work has been to engage with schools, neighborhood and business interests, and other stakeholders to improve the quality of life for the community.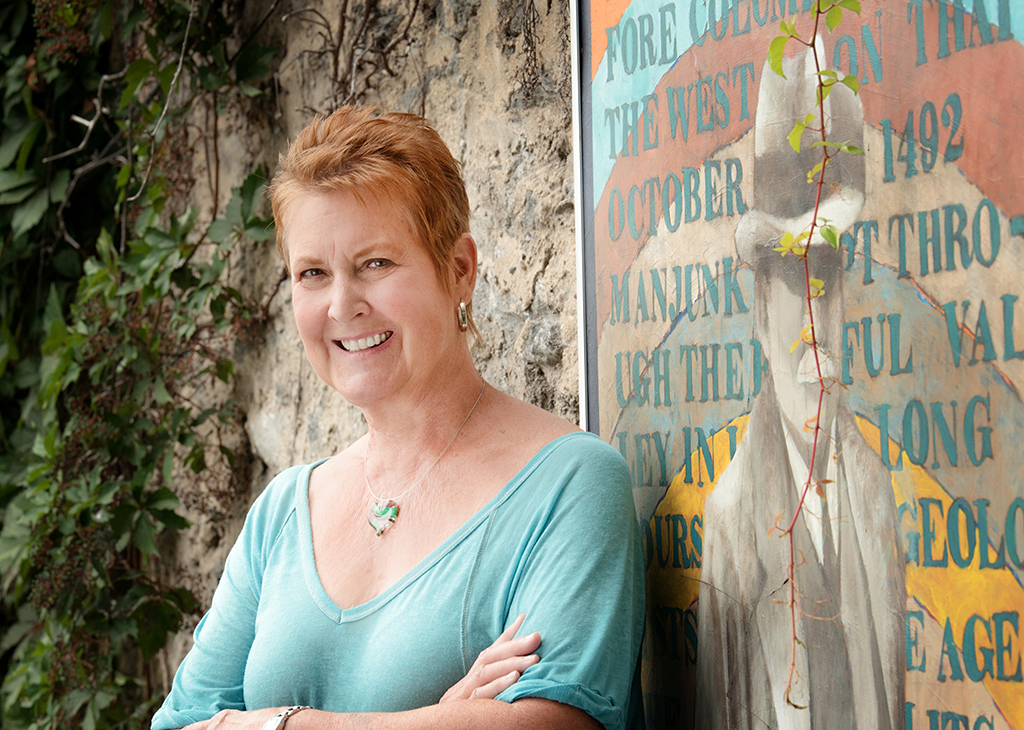 Ms. Sykora is also a champion for Roxborough, coordinating projects to improve greenspace in Shawmont and Germany Hill. Much of the work she led was incorporated into the Lower Northwest section of the City of Philadelphia's Comprehensive Plan. In addition, Ms. Sykora is passionate about improving central Roxborough while maintaining the community's unique flavor. She was instrumental in getting a neighborhood conservation overlay to help guide new developers while preserving the look and feel of central Roxborough.
Ms. Sykora is an active member of the community, having served on dozens of both local and regional boards and committees. Most recently, these have included the Schuylkill Heritage Corridor and the Circuit, Roxborough Development Corporation, Central Roxborough Civic Association, Ivy Ridge Green, and the Roxborough Conservancy. We are most proud of her service on Interact's board of directors, helping the board's transition committee recruit and hire our current President & CEO! For all her past work, her current projects, and her commitment to our neighborhood, Interact can think of no more worthy person to receive this year's Community Appreciation Award!
Learn more about our event and get tickets NOW on our auction website!