The Center at Journey's Way
What puts meaning into your life? Is it creating something beautiful, discussing world events, mentoring a child, helping a neighbor, or learning something new?
Welcome to The Center at Journey's Way. Here at The Center, we invite you to get involved wherever you are on your journey. Through participating in our full range of activities and programs members and friends get valuable information, find challenging volunteer positions, and access services all designed for older adults. Reunite with an old friend, form new relationships, learn new things, or take a trip. Whatever you decide to do at The Center, we want you to live life to the fullest.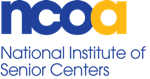 The Center at Journey's Way, is recognized among the nation's best through accreditation by the National Institute of Senior Centers. Through our various classes, programs, and services, you can strengthen your body, stretch your mind and delight your spirit. If you are at a point in your life where you can use a little assistance for yourself or a loved one, we can provide support and resources. Journey's Way can keep you connected to the world around you, enrich your life, and the lives of those you touch
Come visit us anytime. The Center at Journey's Way is located at 403 Rector Street at Pechin Street in Roxborough — offering a beautiful new community center for anyone 55 and over. Come by for lunch in our beautiful dining room, enjoy a fitness program in our grand room, or choose a class from a range of art and educational activities. Journey's Way, A Better Way to Spend the Day!