Cash Donations | Online Giving | Memorial or Tribute Gifts | Make a Legacy Gift | Workplace Giving | Buy A Brick | Gifts in Kind
By investing in Interact, you are investing in your community. Your donation will help us in our mission of assisting people to achieve their potential.

Cash Donations
By making a gift to Interact, you are ensuring that our over 40 years of helping the people of Northwest Philadelphia can continue. Donations can be mailed to:
Intercommunity Action
Attn: Development
403 Rector Street, Philadelphia, PA 19128
Download an Interact Pledge Form Here

Online Giving
We accept donations online through our online donation page and PayPal: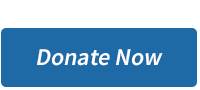 You can also give while shopping through Amazon Smile and Giving Assistant:
Memorial or Tribute Gifts
You can make a gift to Interact to honor or memorialize a friend, family member or other loved one. Your gift will be acknowledged to the person you are honoring or remembering. Interact has naming opportunities available for larger gifts. Contact Heather Kelly at Interact's development office to learn more.
Make a Legacy Gift
Consider a legacy gift to Interact in your estate planning. You can ensure the future success and stability of our services through a will or trust, retirement plan or insurance policy, or through a gift of a security or real estate. These types of gifts can make a long-term impact on the lives of future generations in our community.
If you are interested in learning more about making a legacy gift to Interact, contact Heather Kelly at hkelly@intercommunityaction.org

Workplace Giving
If your employer participates in a workplace giving campaign, consider designating your pledge toward Interact. We participate in the United Way of Southeastern Pennsylvania's Donor Choice Program, as well as the Pennsylvania State Employee Giving Campaign and the Combined Federal Campaign.
Many employers also offer Matching Gift Programs. Check with your human resources department to see if your gift to Interact can be doubled.
United Way Donor Choice Number: 521
SECA Agency Number: 4101-0046
CFC Agency Number: 54942

Buy A Brick
You can permanently honor a loved at the Center at Journey's Way by purchasing a customized engraved paver. Consider sponsoring one or more bricks for a spouse, parent, child, grandchild, or beloved friend or pet. Promote your business or express your organization's support for the services of Journey's Way.
Download and return the attached form with your payment

Gifts In Kind
Goods and services are welcome donations that can be used by to help our participants in various program, as well as our bottom line. Items that have been useful in the past have included electronics, music, gardening supplies, decorations, craft supplies, and office furniture. If you are considering donating an item or a service, we invite you to contact the Development Department to inquire, 215-487-0914.
Intercommunity Action, Inc. is a 501 (c)(3) not-for-profit organization. Contributions are tax-deductible as allowable by law. A copy of Intercommunity Action's official registration and financial information may be obtained from the PA Department of State by calling toll free, within PA, 1-800-732-0999. Registration does not imply endorsement. Copies of Interact's financial statements for recent years are available at www.guidestar.org