JOURNEY'S WAY

As people age, their needs change and as their needs change, Journey's Way prides itself in addressing those needs. Whether it is post-retirement community involvement, housing assistance, coping with mental health challenges, or help taking care of a declining loved one, Journey's Way has a service or resource that will surround you with a feeling of care and support.
WHAT'S FOR LUNCH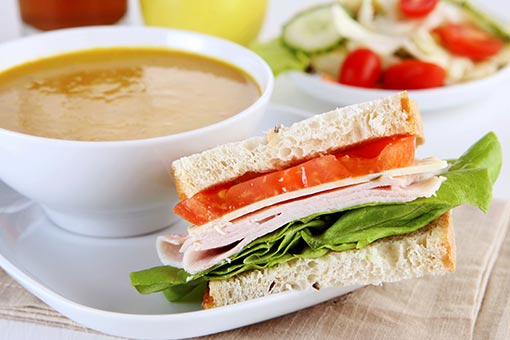 THIS MONTH'S NEWSLETTER
TOP TIPS
May is Older American's Month – get into the act.
Each May, the Administration for Community Living celebrates Older Americans Month to recognize older Americans for their contributions to the nation. This year, in honor of the 50th anniversary of the Older Americans Act (OAA), we are focusing on how older adults are taking charge of their health, getting engaged in their communities, and making a positive impact in the lives of others. The Center at Journey's Way helps older adults accomplish all of this. Become a member today by calling 215-487-1750 and dialing option "2." The theme for Older Americans Month 2015 is Get into the Act.
INFORMATION FOR CAREGIVERS
EVENTS and PROGRAMS
Trending in Aging