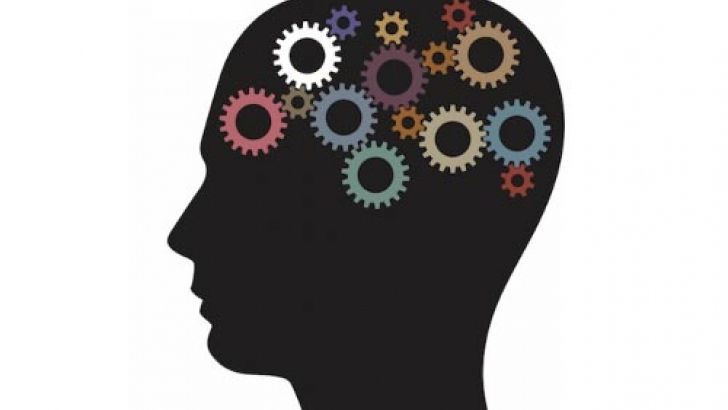 Amalia Hubal, M.A.
When some people hear the term "mindfulness," they immediately think of yoga, meditation, "ohmmmmm," and many other structured practices. Some people discuss struggling to quiet their minds, or being unable to sit still, or not having the time during their day to sit down and "do nothing" for 30 minutes. What many people don't realize is that mindfulness isn't one particular activity; it is an intentional practice that can be utilized in many parts of your life. Mindfulness is purposefully paying attention to your current experience and experiencing it non-judgmentally and with acceptance. If that sounds vague, it's meant to be so; mindfulness can be incorporated into multiple activities you do every day. A few examples are below:
Mindful Eating
We are often multitasking while we are eating. Whether we're scrolling through Facebook, responding to emails, or catching up on TV, we aren't typically focusing on the food in front of us. In addition, you may find yourself ignoring your hunger cues because you're "too busy;" on the other hand, you may find yourself snacking simply because you're bored. Reshaping the way you approach food and meals can have good benefits overall. Some tips to begin mindfully eating:
Eat according to your hunger. Don't feel that you need to finish everything on your plate, or that you need to get seconds in order to not feel rude to the cook.
Slow down and be intentional with each bite. Focus on the scents, the textures, the visual appearance of the food. Appreciate how food enters all of our senses, not just our taste buds.
Unplug! Set aside the phone or laptop, and focus your attention on your meal. Think about how much time and effort you spent preparing it; give it the same attention while enjoying it.
Mindful Cleaning
With our busy lives, sometimes the last thing we want to spend time on is chores. However, with the extra time we are all spending in our homes, having a clean, organized environment can be physically and mentally beneficial. The act of cleaning and organizing your home doesn't have to be rushed through either; this is a wonderful time to practice mindfulness in the most mundane, ordinary moments of our lives. And the more present we are in the moment, the more we inevitably end up doing the job well. Some tips to begin mindfully cleaning:
Set aside the time for it. Trying to cram 10 chores into a 30-minute lunch break not only means that you may skimp on some chores, it also means you aren't enjoying those 30 minutes of your day. Be intentional in designating time for cleaning.
Try to see chores through all your senses. Next time you wash the dishes, let yourself notice the scent of the dish soap, the temperature of the water, and the repetitive motions of washing and drying.
Think about de-cluttering. Many of us have heard of the Marie Kondo method: does this item spark joy? This is a perfect example of mindfulness- noticing your experience in the moment of examining this item. But remember, you don't have to do it all at once!
Mindful Walking
As the weather cools down, and our times in our houses extends, getting out of the four walls of your home can be a nice mental reset. And fall is one of the most magical times to be mindful when spending time in nature. It's as though Mother Nature is following along with a Bob Ross YouTube painting video, and we get to enjoy the final results. Some tips for mindful walking:
Enjoy your surroundings. Take a few minutes the next time you walk with no phone, no music, no podcasts; just you and the environment. Notice the sounds, the sight of the fall foliage, the feeling of the brisk air as you move through it.
Some time is better than no time. While we talked about setting aside time intentionally for cleaning, walking isn't a task that has a clear "finished" marker, like having an empty dishwasher is. If you have 5-10 spare minutes in your day, allowing yourself to disconnect from the hurry-up-and-wait of everyday life and be fully present in the moment can do wonders for your motivation and energy levels.
Whether you're a seasoned mindfulness expert, or heard the word for the first time in this post and took a detour to Google to look it up, mindfulness is something that every single person is capable of. And there's a reason it's called mindfulness "practice;" there is no right or wrong way to do it. Try adding some mindfulness into one part of your daily routine, and see how you feel. Happy practicing!
References
5 Simple Mindfulness Practices for Daily Life – Mindful. (2018, August 27). Mindful. https://www.mindful.org/take-a-mindful-moment-5-simple-practices-for-daily-life/
Keune, P. M., & Perczel Forintos, D. (2010). Mindfulness meditation: A preliminary study on meditation practice during everyday life activities and its association with well-being. Psihologijske teme, 19(2), 373-386.
Mindful Cleaning Practice: How to Wash, Sweep, and Fold with Presence – Mindful Minutes. (2017, March 30). Mindful Minutes. https://mindfulminutes.com/mindful-cleaning-practice-wash-sweep-fold-presence/